Sdom
Fridenson was chosen to provide the logistics for a Power Project in Sdom 
Fridenson won a Power Project for ABENER.
ABENER, the Spanish energy company has started to build a 250MW power plant for Israel- Chemicals
in Sdom, Dead-Sea.
Fridenson was chosen to provide the logistics for the project and will ship, in joint venture with it's Spanish partner CCPN, cargo from China, Vietnam, Spain and Germany up to foundation at Dead-Sea site.
Cargo will include a Siemens 240ton Steam Turbine.
The project began in 2014 and was completed in 2015.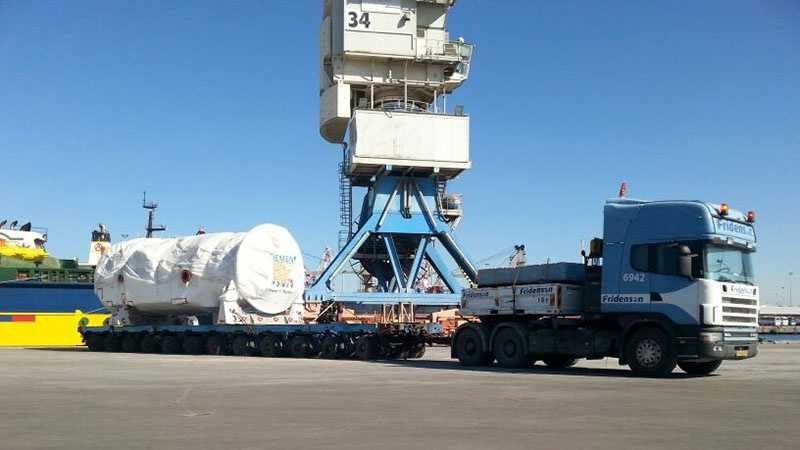 Read more about various logistic projects
Do you have a logistics project? Contact us and we will back to you as soon as possible